Automatic Lubrication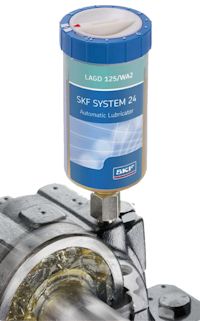 Automatic Lubrication systems provide measured quantities of clean lubricant to your bearings and other components on a regular basis. This not only gives you peace of mind knowing that your parts a being regularly lubricated, but also saves time and reduces risks associated with manually lubricating your plant and equipment.
Applications include: Housed Bearings, Chain Drives etc
Wych Bearings can supply the full range of SKF Automatic Lubrication Products and Accessories - please
contact us
if you cannot find the product you require.